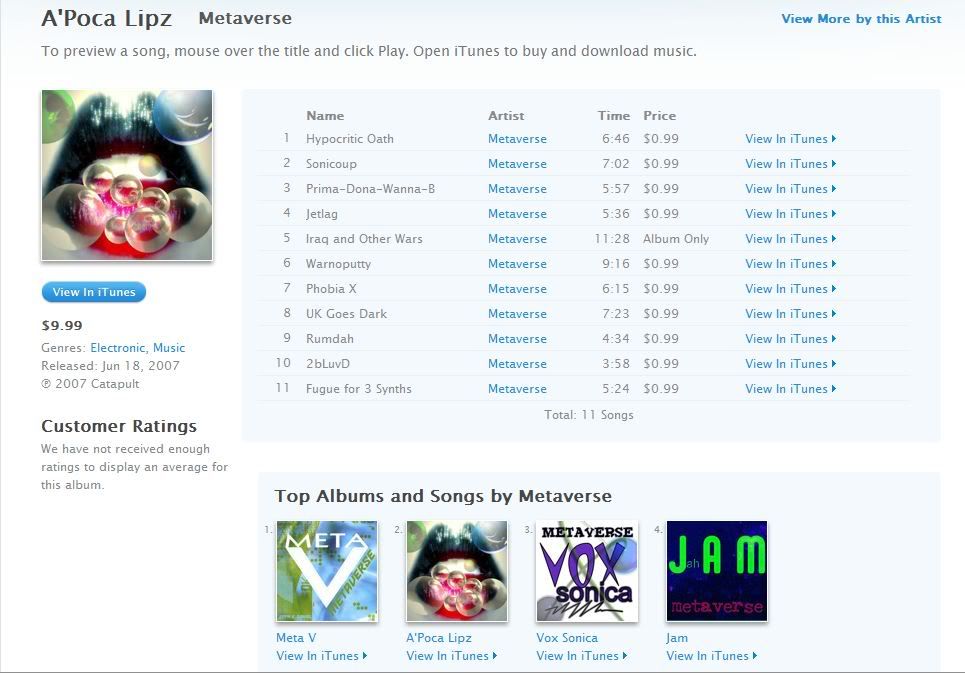 click on photo to go there
I have been really blinded and/or unable to deal with this part (or someone I trusted said something negative or something): Here are the lost albums--if you go to the links and preview, you will find many of the tracks FAR AHEAD OF EVEN 2011... they were MISUNDERSTOOD THEN, but now they make great sense. Please MUSIC LOVERS do yourselves a favor and download those individual tracks that jump out at you. For some reason, GOOGLE and all search engines do not connect Metaverse and Zeph Daniel even though we tagged it endlessly...so all future releases will be "Zeph Daniel" only...learned a big lesson there.
http://itunes.apple.com/us/album/apoca-lipz/id259306349
These 4 albums were INITIAL EFFORTS, pioneering the BRAND NEW electronic studio mixing, Midi, sampling, etc. where the new instrument is the Computer-based mixing console and the Midi Keyboard. Sounds from all over the world are represented, and voices, etc. It's definitely my medium... glad it came into fruition in the mid 2000's. I was right there just catching the wave.
Share